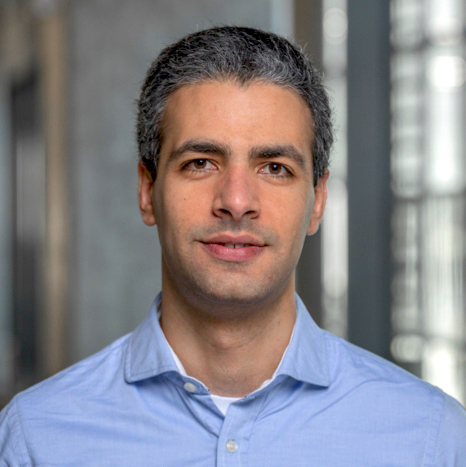 I am a Vice-Chancellor PhD Student at the School of Engineering, RMIT University, Melbourne, advised by Lawrence Cavedon and Henry Wu in my final year. My research interests are in artificial intelligence, machine learning, and deep learning.
I was a Research Intern at Facebook, Seattle '16 / '17 with Oculus VR Research & Facebook AI Research (FAIR). I was also a Teaching Assistant for Signals & Systems and Digital Signal Processing at RMIT.
Prior, I received an MSc (Research) and a BEng (Hons) in Electrical and Electronics Engineering from Petronas University in 2014 and 2012 respectively, and worked as an Electrical / Electronics Engineer in the engineering consulting industry for three years.
Resume. I am on Twitter | LinkedIn | Github | Google Scholar | ORCID.
I can be reached at (redirects to my actual email).
---
Awards & Scholarships
RMIT HDR Travel Grant.
Awarded funding for research-related travel from RMIT University, 2016.
NVIDIA Hardware Grant.
Awarded a Tesla K40 Graphics Processing Unit (GPU) (with M. Lech & L. Cavedon) from NVIDIA, 2015.
RMIT Vice Chancellor's PhD Scholarship (VCPS).
Three-year full scholarship, 2015-2018.
Gold Medal.
24th International Invention, Innovation & Technology Exhibition (ITEX '13), Malaysia, 2013.
Runner-up Best Young Author.
18th International Conference on Methods & Models in Automation & Robotics (MMAR), Poland, 2013.
First Place.
Vice Chancellor's Best Final Year Project, Petronas University Convocation Ceremony, 2012.
Silver Medal.
Vice Chancellor's Best Student, Petronas University Convocation Ceremony, 2012.
Best Presenter.
Science and Engineering Design Exhibition, Petronas University, 2011.
Silver Medal.
Science and Engineering Design Exhibition, Petronas University, 2011.
Petronas & MOPE BEng Scholarship.
Five-year full scholarship, 2007-2012.
---
Miscellaneous
I am an INTJ (Introversion, iNtuition, Thinking, Judgment) ('The Architect') according to the Myers-Briggs Type Indicator (MBTI) 16 psychological types. More on INTJs here.
I love traveling! Travel photos coming soon.
I love coffee! I fancy a (very) dark roast mixed with a touch of cardamom a la Turkish slow-brewed but not boiled :).
I used to be an avid football / soccer player. I played as an Attacking Midfielder for Smouha SC in Alexandria up until I went to university. I am a Manchester United fan.